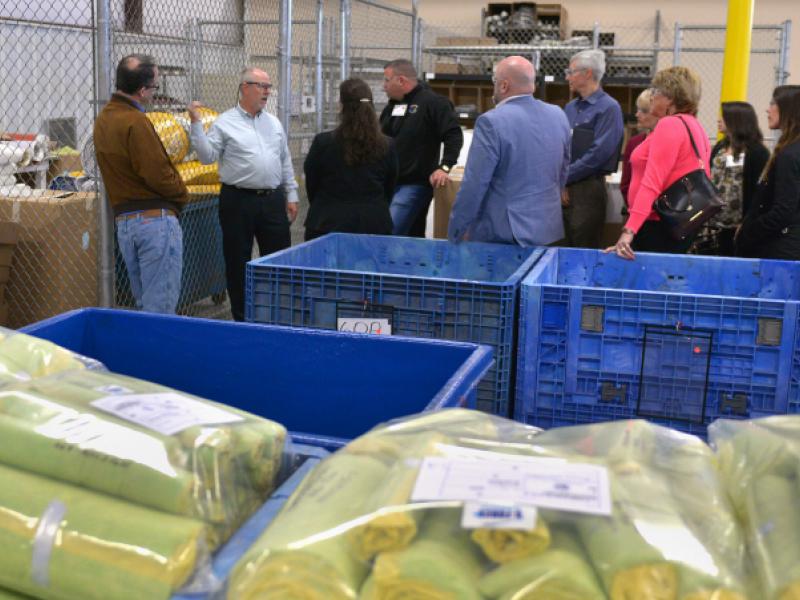 Editorial: Gulfstream and G-Force – Up, up and away
Savannah Morning News February 5, 2017 Gulfstream Aerospace, Savannah's largest employer with nearly 10,000 employees, already has a reputation as an excellent place to work and as a major corporate contributor to the community's quality of life. One of the most important ways that Gulfstream is giving back to the community is through its ongoing […]
February 5, 2017
Gulfstream Aerospace, Savannah's largest employer with nearly 10,000 employees, already has a reputation as an excellent place to work and as a major corporate contributor to the community's quality of life.
One of the most important ways that Gulfstream is giving back to the community is through its ongoing relationship with the G-Force Aerospace Technologies Plant in Pooler.
G-Force Aerospace Technologies is a division of Goodwill of the Coastal Empire. It is a diverse social enterprise and 501c(3) corporation that operate retail stores, manufacturing, facilities management, and business services across 33 counties of Georgia and South Carolina. These businesses support the nonprofit organization's mission to assist individuals with challenges and barriers to achieve their highest level of self-sufficiency.
For more than 25 years, G-Force has provided vocational training and employment opportunities while providing quality manufactured products to its clients and partners.
G-Force provides a range of build-to-print manufacturing services, including thermal and sound dampening blankets, tubular subassemblies, floorboard subassemblies, leather subassemblies and compression molded composite parts at competitive prices with world-class quality, delivery and service.
Impressively, it was named Gulfstream Small Business Provider of the Year in 2006 and 2009.
G-Force currently employs 45 people who found work through Goodwill's outreach efforts. Goodwill's mission is to help people with barriers to employment learn the skills to find jobs and become self-supporting.
In other words, it's better to offer a hand up to people than a handout. It's worth replicating in other venues — not just as a feel-good move, but as a good business move. It's no surprise that business leaders are impressed. "What I love about G-Force is that it really gives back to the community," said Jason Moss, the CEO of the Georgia Manufacturing Alliance, a trade group dedicated to helping Georgia's businesses thrive.
According to the business insider website, Gulfstream's G650 is the best private jet that $65 million can buy. According to the New York Post, Oprah Winfrey, Warren Buffet and Ralph Lauren were among the celebrities lining up to buy one, making the sleek aircraft somewhat of a hot commodity, which is good for Gulfstream's workforce and Savannah's economy.
But given what G-Force does in terms of putting people to work, such news is even better for the whole community. There seems to be no limit to the benefits of this healthy relationship between the private and nonprofit sectors.